NATUROPATHIC MEDICINE: PROFESSIONAL HIGHLIGHTS
TOP NEWS
Maryland Licenses Naturopathic Doctors
Maryland is now the 18th state to license naturopathic doctors! While licenses will not be issued until March of 2016, this nonetheless represents a major step forward in Maryland's work to offer the best in healthcare to all its citizens. When naturopathic doctors are licensed in Maryland, this will mean that NDs will have greater rights in Maryland, but also greater responsibilities. Likewise, consumers will have greater access to naturopathic doctors and services, and will also have greater protection under the law.

Dr. Stephany Porter (back row, fifth from right) at the official bill signing.Photo credit: Executive Office of the Governor
OTHER NEWS
NATUROPATHIC MEDICINE WEEK 2014: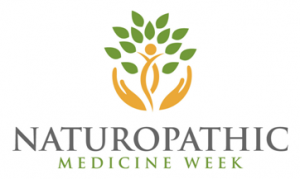 Naturopathic Medicine Week Resolutions in Congress
Senator Barbara Mikulski (D-MD) – with Senator Tom Harkin (D-IA) as her cosponsor – has introduced S. Res. 420, to establish October 6-12, 2014 as the next Naturopathic Medicine Week. The measure has a House companion, H. Res. 508, sponsored by Congresswoman Eleanor Holmes Norton, the delegate from DC.
The teaming of the two senators is significant because Harkin chairs the Senate Committee on Health, Education, Labor and Pensions and Mikulski chairs the Appropriations Committee. Sen. Harkin authored Section 2706 of the Affordable Care Act, which requires that licensed healthcare professionals cannot be discriminated against in their participation in private health insurance plans in those states in which they are licensed. Although Sen. Harkin is in his last term, Sen. Mikulski and other senators are poised to carry the mantle forward.
Mark your calendar now for Naturopathic Medicine Week, October 6-12, 2014. The very first Naturopathic Medicine Week, last October, spurred NDs to hold at least 60 events (that we know of) across the country. Maryland held a 5K walk run in Baltimore last year that was a full on success and we expect to hold the second annual this year. Details to be announced.
COLORADO LICENSES NDs:
In June of 2013, Gov. Hickenlooper of Colorado signed into law a bill that will regulate the practice of naturopathic medicine making Colorado the 17th state to license naturopathic doctors. The passage of the bill crowns nearly 15 years' worth of effort on the part of the Colorado Association of Naturopathic Doctors (NDs).
LEGISLATION BEING INTRODUCED IN OTHER STATES:
In 2013, legislation that would license naturopathic doctors was introduced in Arkansas, Colorado, Florida, Illinois, Maryland, Massachusetts, Michigan, New Jersey, New York, North Carolina, Pennsylvania, Rhode Island, and Tennessee.
STATES THAT CURRENTLY LICENSE NATUROPATHIC DOCTORS:
Alaska, Arizona, California, Colorado, Connecticut, Hawaii, Idaho, Kansas, Maine, Minnesota, Montana, New Hampshire, North Dakota, Oregon, Utah, Vermont, Washington. Naturopathic doctors are also licensed in the District of Columbia, the US Territories of Puerto Rico and US Virgin Islands. Maryland NDs will be officially licensed in March, 2016.
RESEARCH: The field of naturopathic medicine is deeply committed to pursuing research in the field of complementary and alternative medicine to better understand the science and safety behind the natural healing therapies commonly used among naturopathic doctors.
The Naturopathic Physicians Research Institute (NPRI) was established in 2010 as a group of academic and community clinicians, clinical researchers, and other health scientists whose aim is to increase the amount of original data and analysis on the practice of naturopathic medicine.
The Canadian Medical Association Journal released a study in 2013 on naturopathic care for cardiovascular disease which found that the addition of naturopathic care to conventional medical care reduced incidence of metabolic syndrome and the risk of a cardiovascular event (such as stroke or heart attack) by a third.
In 2010 Bastyr University (Seattle, WA) & Fred Hutchinson Center, received a $3.1 million grant from NIH to study integrative care for breast cancer, "Breast Cancer Integrative Oncology: Prospective Matched Controlled Outcomes Study."
Other Links:
More information on naturopathic medicine in Maryland and how to advocate: