We look at the cause, not the symptom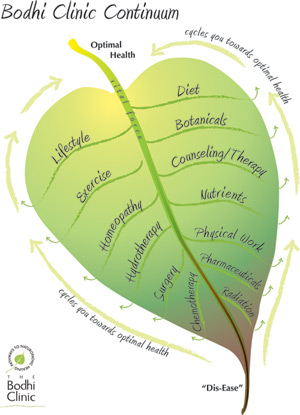 Rather than prescribing a quick fix for your symptoms, our naturopathic doctors work to identify the cause of the problem, whether it is internal (physical, emotional, spiritual, genetic) or external (social, environmental).
For example, a migraine may indicate a food allergy for your co-worker, a hormonal imbalance for your sister, or a response to environmental toxins for you.
And unless you know the cause, treating just the symptoms can be ineffective…or dangerous.
Our doctors begin with a series of holistic naturopathic remedies such as botanical medicines, homeopathy, nutrients, body work, detoxification, diet and lifestyle options, before moving to more aggressive therapies.
The goal? To remove the causes of your disease, boost your body's natural healing processes, and renew your optimal health.